Laboratory of Programmable Logic Controller is a lab for the education and realization of student's projects and diploma thesis in the field of programmable logic controllers.
Field automation (industrials sensors, pneumatical and electro-pneumatical drives)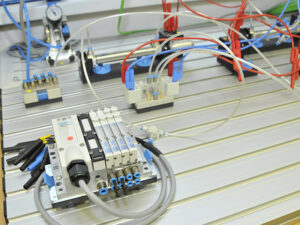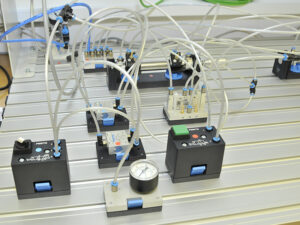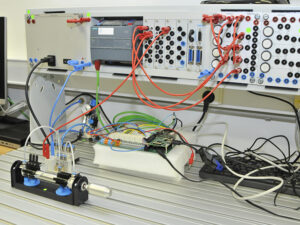 Programmable Logic Controllers (PLC)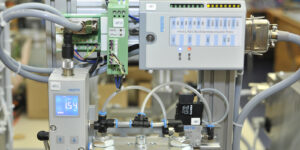 Supervisory control and data acquisition (SCADA)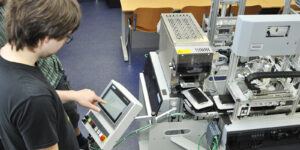 Manufacturing execution system (MES)
Equipment for the development and testing of the Human Machine Interfaces (HMI) using eye tracking and recording of biological indicators of the psychophysical state of the operator / dispatcher. A combination of analytical and numerical time-delay-system spectrum-shaping tools are applied to the design of the robust delayed resonator. First, the delayed resonator model is turned into a dimension-less form with the objective to generalize the derived results. The main theoretical result is then provided as a complete parameterization of […]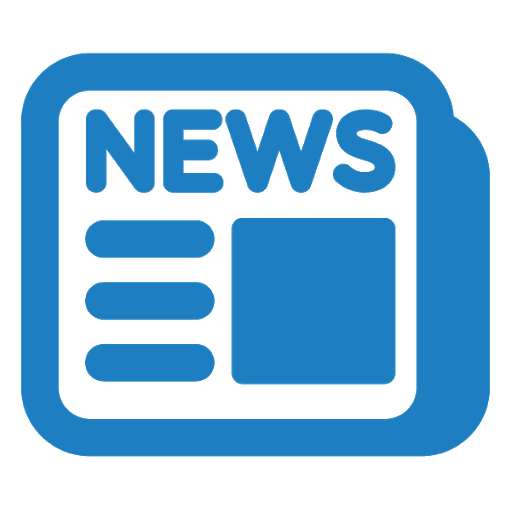 The state-exam topics for the state final exams have been updated (State exams). An internal model control scheme is proposed to compensate both a long dead-time of a system and a harmonic disturbance. The controller is based on an inversion of the first-order model used to approximate the system dynamics together with an input delay. Two other components of the controller consists of […]