Laboratory of Programmable Logic Controller is a lab for the education and realization of student's projects and diploma thesis in the field of programmable logic controllers.
Field automation (industrials sensors, pneumatical and electro-pneumatical drives)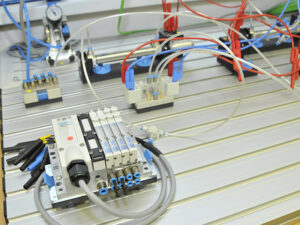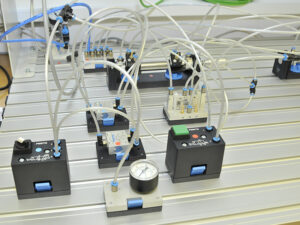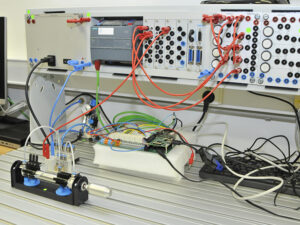 Programmable Logic Controllers (PLC)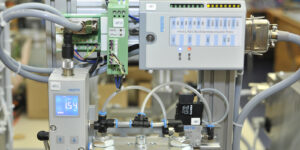 Supervisory control and data acquisition (SCADA)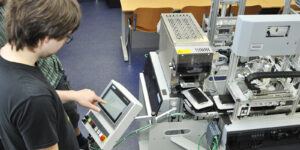 Manufacturing execution system (MES)
Equipment for the development and testing of the Human Machine Interfaces (HMI) using eye tracking and recording of biological indicators of the psychophysical state of the operator / dispatcher.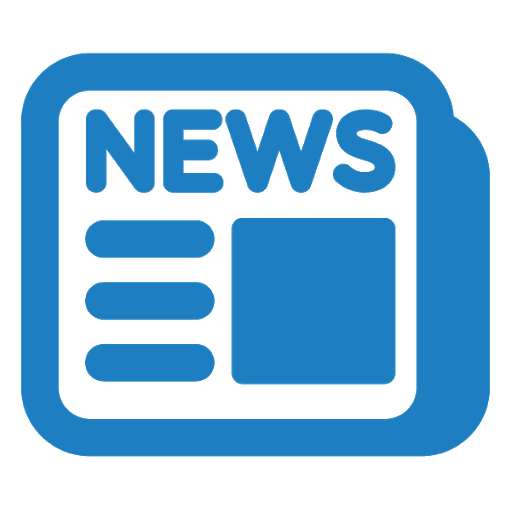 Schedule of state final examinations at the Department of Instrumentation and Control Engineering held on 30th June and 1st July 2021. Fig. 1 Experiment without inverse shaper References [1] Dan Pilbauer, Wim Michiels, Tomáš Vyhlídal, Martin Hromčík, Mixed-sensitivity design of a dynamic controller for systems pre-compensated by input shapers, IFAC-PapersOnLine, Volume 50, Issue 1, 2017, Pages 1304-1309, ISSN 2405-8963, https://doi.org/10.1016/j.ifacol.2017.08.108. Solution of a case study problem of suspended payload sway damping by moving a pivot base in vertical direction is presented. Unlike for the classical problem of anti-sway control for moving the base in the horizontal direction, implemented e.g. in cranes, a direct solution by linear system theory is not […]